The Armasight Nyx7-ID Gen 2+ Night Vision Goggles Review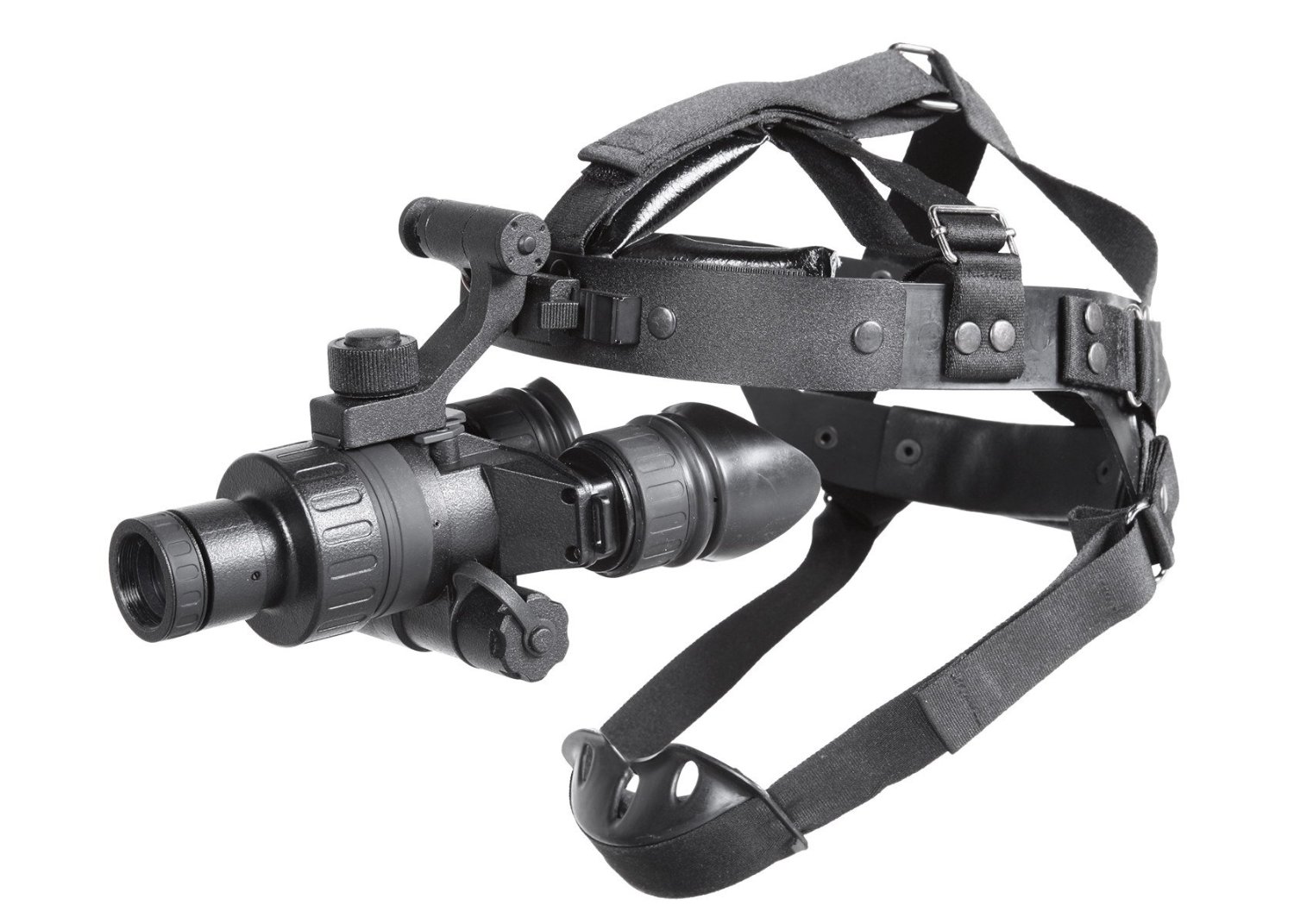 So you are in the market for a new night vision device. After a few minutes on google, you realize that there are way more option than you accounted for. For this reason, we spent all of last year testing hundreds of night vision devices to narrow it down to the best night vision goggles that are available today. In this Armasight Nyx7-ID Gen 2+ Night Vision Goggles review, we are going to discuss why this model made it to our list.
We were eager to test the Armasight Nyx7 ID Gen 2+ (Click here to check price on Amazon) because of how much we enjoyed testing the Armasight Vega generation 1 night vision goggles. We were excited to discover that these bi-ocular night vision goggles were built around high-grade image intensifier tubes. These are the absolute perfect choice for hands-free usage. The Nyx7 was built with high-grade optics and simple, reliable electronics. The Nyx-7 ID provides bright and clear night vision images, even in some unfavorable conditions. This night vision device includes a built-in IR light source. This can be extremely helpful when reading maps or for basic, short-range illumination when you are in super dark places. The Armasight Nyx-7 ID is compatible with a variety of accessories such as 3X, 5X, and 8X magnification lenses for mid-long range viewing. This is ideal for anyone who is going to need to see far distances.
This night vision device also works well when head or helmet-mounted for hands-free operation. Some important features of the Nyx7 is that it is water-resistant and lightweight. Making it a good choice for a variety of night time activities. While this unit is light, don't let that fool you. The Nyx7 is extremely durable and rugged. The Armasight Nyx7-ID is equipped with a high-performance Improved Definition Gen 2+ tube which provides resolution of 47-54 lp/mm. We really like how clear the picture was while using these. The dual eye viewing system provides much more comfort that will be helpful during long viewing sessions.

Armasight Nyx7-ID Gen 2+ Night Vision Goggles Features
Lightweight, compact rugged goggle system
Multi-purpose: Hand-held, head-mounted or helmet-mounted
Comfortable, flip-up headgear
Multi-coated all-glass optics
Wide angle infrared illuminator
Auto brightness control
Bright light cut-off
Utilizes single CR123A lithium battery or AA Alkaline, Adapter included
Water and fog resistant
Limited two-year warranty
Armasight Nyx7-ID Gen 2+ Night Vision Goggles Specs
SPECIFICATION:
IIT Generation Gen 2+ ID (Improved Definition)
Resolution 47-54 lp/mm
Magnification 1x standard; 3x,5x,8x optional
Lens System F1.2, 24mm
FOV 40°
Range of Focus 0.25 m to infinity
Diopter Adjustment -5 to +5 dpt
Controls Digital
Automatic Brightness Control Yes
Bright Light Cut-off Yes
Automatic Shut-off System Yes
Infrared Illuminator Yes (built in)
IR Indicator Yes (in FOV)
Low Battery Indicator Yes (in FOV)
Power Supply 1x 3V CR123A battery or 1x 1.5V AA battery
Battery Life 60 Hrs
Environmental Rating Water and fog resistant
Operating Temperature -40 to +50 °C
Dimensions 150 x 102 x 70 mm / 5.9 x 4.0 x 2.7 in
Weight 0.45 kg / 1.0 lbs
Warranty 2 Years
Armasight Nyx7-ID Gen 2+ Night Vision Goggles In Action
Frequently Asked Questions About The Armasight Nyx7-ID Gen 2+ Night Vision Goggles
Q: Can you use the Nyx7-ID with glasses?
A: Yes. There are focusable rings around each eyepiece that rotate very smoothly. You can use these to adjust the focus for each eye.
Q: Can you use these while driving?
A: Yes. Because these are bi-ocular, you keep your depth perception intact so that you can use these while in motion with no issues.
Q: What mounting hardware is needed for the Nyx7-ID?
A: You can get the Armasight head mounting kit here.
Conclusion
We are super glad that we got a chance to test out this night vision device. What we like the most about this device is the amazing clarity in the images. These night vision goggles are a great option for any night time activities that you plan on being in motion. If you found this Armasight Nyx7-ID Gen 2+ Night Vision Goggles review useful please take a moment to share this post on social media.